About Sharkfin
Sharkfin is Canada's leader in Taxi Advertising.
Taxi media takes your message to the streets of Canada's largest cities, reaching pedestrians and vehicular traffic in the busiest parts of town. Taxis are seen everywhere  – at the airport, in front of major nightclubs, the entertainment district, arenas and stadiums, on the busiest streets; taxis are everywhere that crowds gather. We offer a wide variety of ways to get your message out  – backlit taxi-top advertising, wrapped vehicles, in-cab media, and experiential integrations are all made simple and affordable by Sharkfin, the experts in taxi advertising.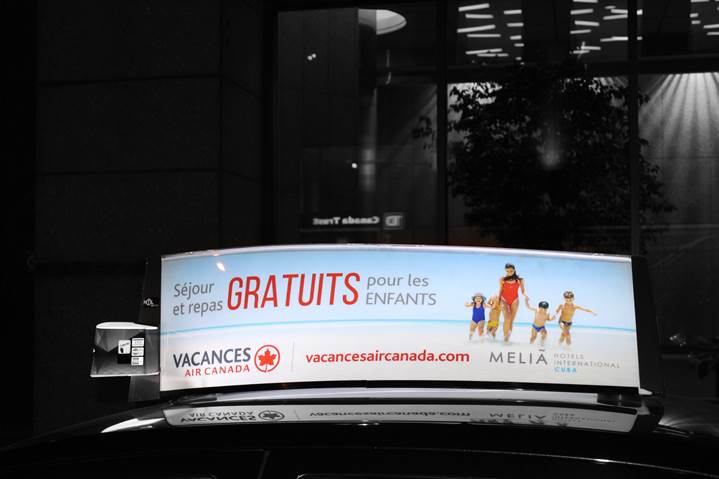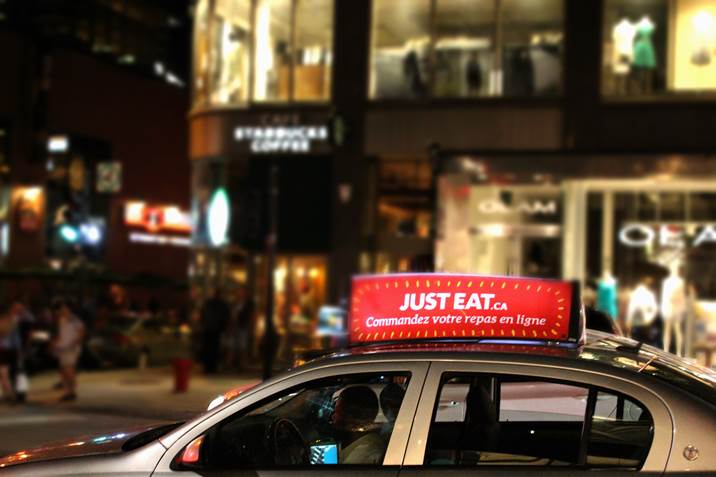 With over 1600 faces in Toronto and Montreal, Sharkfin's displays reach millions of Canadians every day.